What is a Virtual Classroom, and How does it work?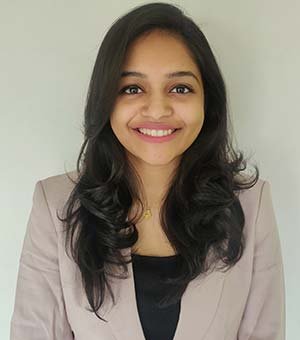 Realize The Marvels Of AR, VR And MR with Immersive Media Technologies
Since the pandemic has hit the globe, virtual classrooms have become a trending and crucial part of our routine. The digital learning method has expanded in a few previous years.
Do you know that the virtual classroom market will attain $47 billion by 2029? It has already reached USD 14.82 billion in the year 2021.  In a recent education data survey, 85% of students admitted that virtual online classes are equally efficient as actual classes.
But virtual classes are only effective when they are conducted with adequate resources. This article will introduce every resource required to conduct a virtual class and interpret what a virtual classroom is. You will also realize the benefits, types, examples, and why you should opt for a virtual classroom. Let's dive in to explore the parts of the virtual classroom.
What is Virtual Classroom?
Now, what is a virtual classroom? A virtual classroom is a setup where educators and students virtually meet via video conferencing. Both use digital study materials such as multimedia files, slide decks, pdfs, and documents, and many students participate in lessons.
Smart AI tools are components of virtual classrooms that can depict analytics of students' progress. Students join through breakout rooms and enjoy the online study experience with exclusive features of virtual whiteboards, screen sharing, and session recording. Many companies and schools have started integrating virtual classrooms via learning management systems(LMS).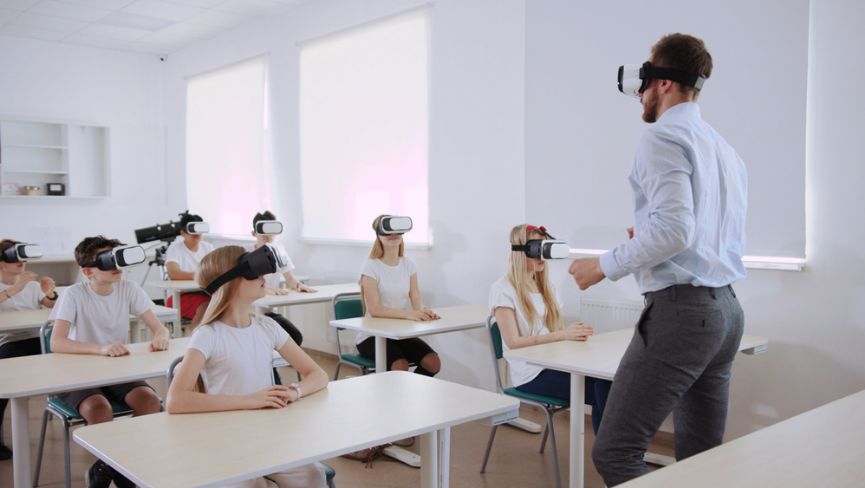 What Do You Need for a Virtual Classroom?
A real classroom has the basic requirements of a class, boards, markers, and some study material. On the other hand, virtual classrooms are built with computer software and hardware. Here is the list of some important stuff required to create your virtual classroom platform:
Choosing the compatible devices
The first step is choosing compatible devices for your virtual classroom platform. The virtual classroom platform should be as such that it meets all the requirements of your instructors and students. Compatible software that fits your budget and understands every technical need is a must for a virtual classroom platform.
Own a profitable LMS
An innovative LMS formulated per your instructor's requirements is another need for a virtual classroom platform. A decent learning management system is conferencing online chats and assessment feedback. The major problem with LMS is that every learning management system does not provide access to every study material related to courses. The teachers need to rearrange and format virtual meets again and again with limited access.
What is needed for a virtual classroom?
Setting virtual online classes is not a bed of roses, and virtualonline classes require more than simple software and decent LMS. The other essential needs of a virtual classroom include:
Clear and the available access to courses to be interpreted in a virtual classroom
Many pre-preparations need to be done before establishing a virtual classroom. Both instructors and students must have access to the materials relating to the course. For instance, if the teacher wants to present the lecture through power point presentation, then the instructor has to make sure that every student possesses access to a PowerPoint. Moreover, instructors should be aware of online teaching techniques, which are different from actual teaching. A teacher should be capable of equally teaching all the students, which is easier in actual classes.
A book of rules and regulations for the virtual classroom
You can smartly track the students' deeds regarding studies via a virtual classroom. For this, you need to set some rules and regulations for virtual classroom webinars and punish students who break the rules. The rules book should illustrate that students should not cheat on their assignments. Several AI plagiarism checker tools will detect plagiarism. The other rules should include their civil behavior and immediate response in virtual classroom webinars
What are the types of virtual classrooms?
There are four types of virtual online classes, each with a different set of principles and procedures. Here is the description of every kind of virtual online class:
This kind of model involves the rotation of classes of students, sometimes with or without teachers' permission. Only one subject is taught in this kind of model, and students study and rotate in groups according to a fixed research schedule. There are three kinds of rotations in which students rotate in virtual online classes:
Individual Rotation
In this kind of rotation, teachers have no right to decide a student's class schedule. A student decides to sit in a lecture that is weak or not understood by the student during virtual online learning.
Lab rotation
Lab rotation comprises students who do virtual online learning in a computer lab instead of digital LMS-located classrooms.
Station Rotation
In this kind of rotation, students study through a virtual classroom application. They can review their achievements, understand stories and calculate their progress through these AI-assisted apps during virtual online learning.
MiXie LTMS Suite provides a virtual classroom layout allowing students to accomplish their study tasks at home. They don't need to encounter virtual classroom learning every day. But students can freely ask their teachers to conduct a one-on-one session to solve their doubts regarding projects.
This session can be held even twice a week in which every student can participate and enhance their virtual classroom learning. MiXie LTMS Suite delivers significant digital study materials during virtual classroom learning, which includes PDF uploads, whiteboard tools, video solutions, and a free account. You can manage your time and schedule and enjoy complimentary access to courses with MiXie LTMS Suite.
Flex Virtual Classroom
It provides a flexible learning environment with its video solutions. Students can anytime attend or leave the Virtual flex classes. In this virtual classroom teaching, all resources are provided beforehand. Students can come anytime and ask about their doubts and new concepts.
Fully Virtual Classroom
SJSU is an entirely Virtual Classroom. This virtual classroom layout possesses an objective of the research, analysis, and designing of the course framework. Every single class and proceeding is conducted online. Students learning with this virtual classroom layout are never supposed to meet in person. It stresses adopting technology and video solutions as life learning concepts.
What are the benefits of a virtual classroom?
Here are the benefits of a virtual classroom:
You can get access to your study material every time
You can manage time and schedule accordingly
You get the freedom of attending classes
You can take either city or country courses
What are the features of a virtual classroom?
A virtual classroom can have countless features. But the must-have features include:
A well-defined course module
Set of ethics to follow
Flexible and self-accessing classes
Students groups
LMS and data privacy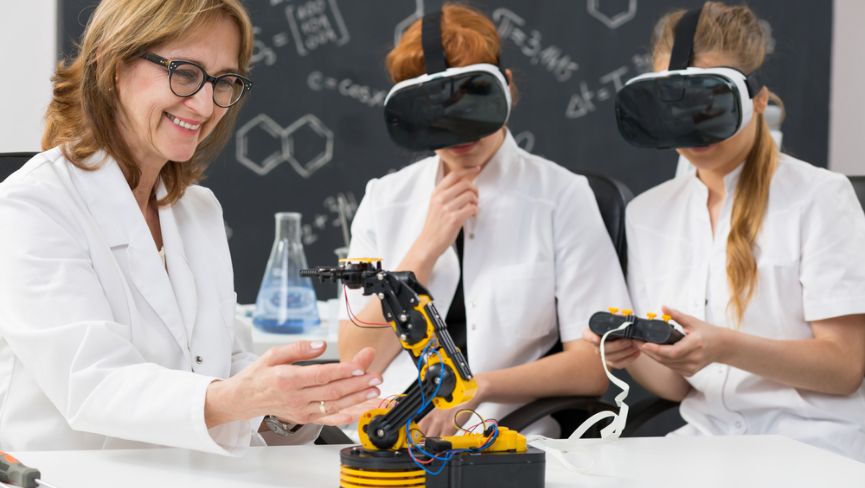 What are the advantages and disadvantages of virtual classrooms?
Virtual classrooms have several benefits, but they also have disadvantages. Its advantages are:
You can have asynchronous discussions with your classmates.
It enhances your digital understanding and online skills.
You can even take international courses from your home
The virtual classroom disadvantages include:
You need to learn digital skills first to start your online training
One can't track a student's progress properly
Students often leave classes and procrastinate lessons during virtual learning
What are some examples of virtual learning?
Virtual learning is preferred by many people nowadays. This generation has set numerous virtual classroom examples. The virtual classroom examples are:
Live virtual training
Self-paced learning
Video recordings
Open digital courses
Computer-managed learning
Interactive online learning simulation
Adaptive e-learning
Mobile learning
Webinars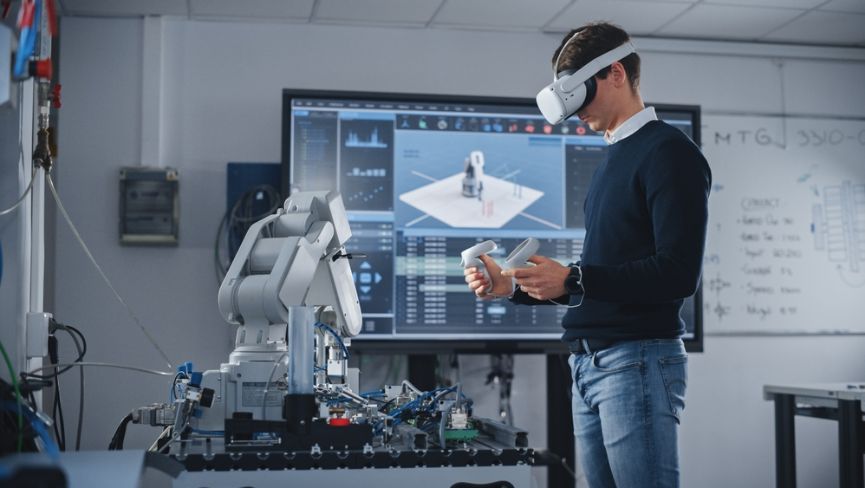 Every example has its significance. Self-paced learning requires you to learn and assess every concept individually. In comparison, mobile learning demands learning lessons via mobile, and Computer-managed learning demands the installation of particular software for further studies. Live virtual learning asks students to participate in live online sessions conducted by their instructors face to face. Hence these were the virtual classroom examples.
Frequently asked questions
1
How do you use a virtual classroom?
Virtual classes and their video content management system are made pretty easy to use for students. You have to make a student I'd and login into your account. As soon as you log in, you will have access to every feature and material of your virtual classroom, including conferencing, breakout rooms, media players, text chat, etc.
2
What is the difference between online and virtual classes?
People often misunderstand online classes as virtual classroom platforms. But these are two different things. Online courses comprise asynchronous study material and pre-recorded sessions. In contrast, virtual classroom platforms contain live interactions in their video content management system.
3
What is the difference between a real classroom and a virtual classroom?
A real classroom demands students to live near the classes for a better learning experience. At the same time, virtual classrooms have no such foundation, and students can live far away from classrooms and study remotely.
4
What is virtual learning software?
A virtual learning software manages all the technical functionality and provides a better video learning experience. It hosts online classes without clutches and prepares better virtual classroom platforms.
Hence, this was all about the virtual classroom. You get to know what a virtual classroom is. You are now aware of the types, advantages, disadvantages, benefits, and examples of virtual classrooms. You are also introduces best free online virtual classes software and some paid but best virtual classroom software. Since you know every single detail of a virtual classroom, you are now prepared to conduct your virtual classroom.