How to Build Live Streaming Application? A Step by Step Guide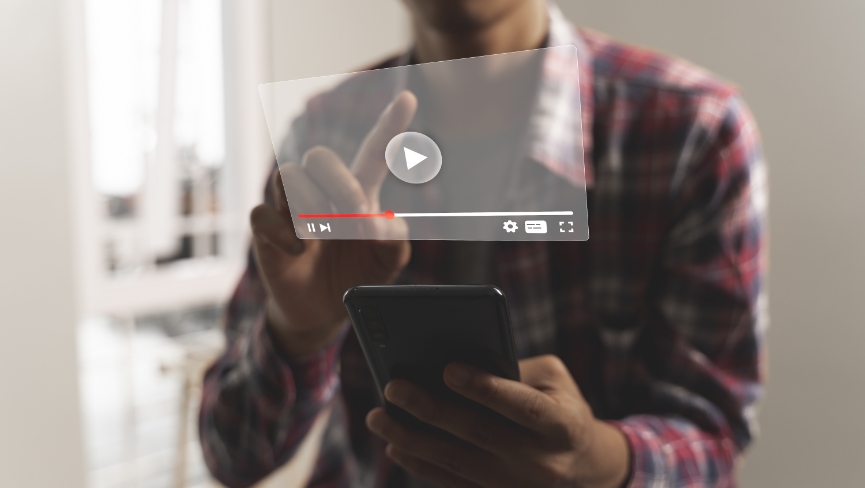 Realize The Marvels Of AR, VR And MR with Immersive Media Technologies
Do you know that 79% of folks have agreed that they get convinced by live streaming to purchase a chunk of software? Live video streaming app development is in trends. The live streaming app development market itself is expected to grow up to $247 billion by the year 2027.
Developing a live streaming app in this saturated ever-growing market is not a bed of roses. A master strategy and detailed information on video streaming app services are needed to succeed in this field. From choosing a decent platform for a successful live video streaming app launch to deciding your monetization strategy, many factors need to be considered before live streaming app development. That's why we have brought you a whole guide on how to create a live video streaming app service. Let's dive in to learn about creating live streaming app services applications in detail.
What is a live streaming application?
A live streaming app is a platform that allows creators to create and release videos immediately. An internet-enabled gadget and a live streaming app platform are the only elements required for live video streaming. A few famous live streaming apps are:
Facebook Live
Youtube Live
Twitch
Ustream
Wowza
Dacast
Brightcove
Vimeo
Instagram Live
Developing a live streaming is easy and has multiple benefits simultaneously. Build a live streaming is inexpensive and provides a wider reach of your products and services to the target audience. You can use video streaming app services for brand awareness, and sales conversions. You can also build a live streaming for promotions.
Kinds of live streaming applications
First, you need to decide which category your live streaming app belongs to. Here are some popular kinds of ott platforms where you can build a live streaming application
Listening to live audio over the internet refers to audio streaming. Audio streaming apps have inbuilt software which conducts transferring, buffering, decondensation, and preparing audio for playing. Some audio streaming apps where you can build a live streaming are Apple Music, Spotify, Pandora, etc.
The most popular kind of live streaming app is the live broadcasting app. Such live streaming app software catch streams, and records the content. It then shares the live streaming app content on the ott platform. Live broadcasting apps to build a live streaming include Instagram, Bigo Live, YouNow, Streamlabs, etc.
Video-on-demand Streaming Apps
This kind of streaming is done on the viewer's demand for timely viewing. People are free to watch movies & shows from streaming services whenever they want. Famous video-on-demand streaming apps include Disney+, Netflix, and Hulu.
How to create a live video streaming app in 2022?
Here are the basic steps to build video streaming app:
Step 1: Build your app development team
The first step is searching for the right team for live streaming app development. If you are skilled in technical recruitment, you can build your team on your own. create video streaming app and remain in the market for a longer time, you will have to draft a proficient in-house team. You should opt for a specialist or live streaming app development company to help you perform the recruiting process smoothly. Well, this process is usually time-consuming and costly.
The better option is to outsource your app development to a live streaming app services development company. Live streaming app development company is inexpensive and convenient. All you need to do is to find a decent company that can understand your requirements and builds the app of your choice.
Till your application becomes ready, you can use your time to promote your application to ensure the app's success.
Step 2: Browsing a hosting platform
Hosting platforms allow the smooth running of applications assisted by a service provider. Video streaming app development hosting platforms are cost-effective as one has to pay for what their users want and enjoy continuous upgrades in current systems without additional costs. Video streaming app development company provides Bluehost, Hostinger, Amazon S3, Hostgator, and GoDaddy which are some popular hosting service providers.
Step 3: Selecting a proficient content delivery network
We have included a selection of CDN, especially in our steps, because people tend to leave it. Video streaming app development company chooses a content delivery network(CDN) which is crucial nowadays. A CDN allows you to deliver content easily, even with heavy website traffic. Government websites function efficiently while releasing information, the reason being CDN.
Amazon CloudFront, Cloudflare, KeyCDN, Akamai, and StackPath are some of the popular CDN to choose from. Your live streaming app services development company also assists you in choosing the best host for your application and its necessities to build a live streaming app.
Step 4: Impressive UI/UX design
Many factors need to be considered before finalizing an impressive UI/UX design to build a live streaming app. UI is the appearance of your application, and UX is its technical functionality. Make sure your app doesn't drain heavy batteries. Avoid complexity and go for simple navigation. For instance, people are familiar with the Android nav drawer and iOS tab bar. Keeping this feature intact makes it convenient for users to use your application.
Choose colors and fonts to build a live streaming app accordingly. Put the most important information that should catch the user's attention first. Make sure the application looks the same on every platform to increase awareness. The first impression is the last, so ensure the UI/UX design is user-friendly.
Step 5: Creating MVP version and Testing
Develop a live streaming MVP version of the application to determine what your app looks like. Ensure that every basic feature is included in your application to build a live streaming app. Choose the streaming platform. The platform can be hybrid or native. The native platform allows running applications on specific platforms such as iOS or android. In contrast, the hybrid version is assisted by various platforms, including CSS, HTML, and Javascript.
Live streaming MVP assists you in: 
Commencing the business at an affordable price and with fewer resources
It develops final products, shapes customer relationships
It helps avoid launching blunders.
Once the MVP version is ready, put it to testing. Confirm if every feature of the application runs smoothly.
Step 6: Pre-launch promotion
Creating a buzz for your video streaming app development among the target audience should be the chief focus before launching the application. The major strategies for pre-launch promotion are:
Understand your target audience and let out the schedule of your app's release date.
Create a landing page or website where all information about the application resides.
Promote applications via social media sites, bloggers, publications, and influencers.
Spend on content marketing and drive traffic for at least eight months before launching.
Develop an app store optimization strategy to get your app noticed after launching.
Once your application is live, you can monetize it by switching it to paid apps, premiums, and advertising.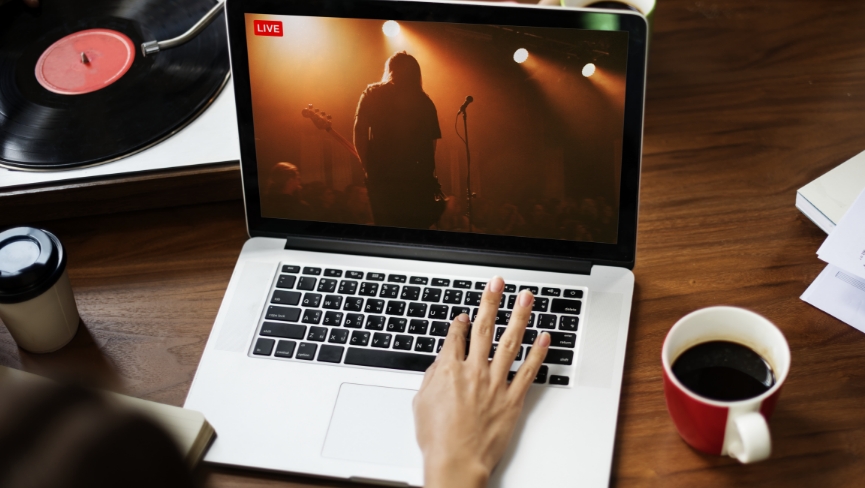 Cost of creating a live streaming application
The average cost to create live streaming app varies from $26k to $47k, depending upon the features and requirements of the application. You can get all prominent features, including live streaming, home screen, user profile management, user gallery, search, and rating or commenting system in this budget.
How does the live-in app work?
A live-in app is a platform where people share doodle drawings and images with their friends. The live pictures feature is similar to snap chat but the live-in app additionally allows people to use a doodle and handwritten memos. You can't make your profile public on the live-in application. But you can choose to send your pictures either publicly or privately to your contacts and friends. You can even comment and like the stuff on the application. That's why it is said to be a blend of Instagram and Snapchat.
What technology would you use to build a live stream video service?
Technology is the mixture of software and hardware behind building a live streaming app. The languages, platforms, and frameworks together form the technology of building a live streaming application.
To create live video streaming app, the technology should be as such that it provides capturing videos in ever-ready formats of MP3 and H.264. It should then store the recorded video in MP4, FLV media packet. It then uses RTMP(Real Time Messaging Protocol) to deliver the live video to its viewers. You should use H.264 format for video compression. Other technical requirements include choosing a streaming platform, selecting CDN, and adding further features.
Countless people watch movies & shows from streaming services, so it is the best business to pursue. Now you have all the information regarding video live streaming app development. You are now aware of all the platforms and resources for live streaming app development. What are you waiting for? Start finding a good team and reliable platforms and launch your live streaming app in the market successfully.