How does OTT differ from video, and what is it?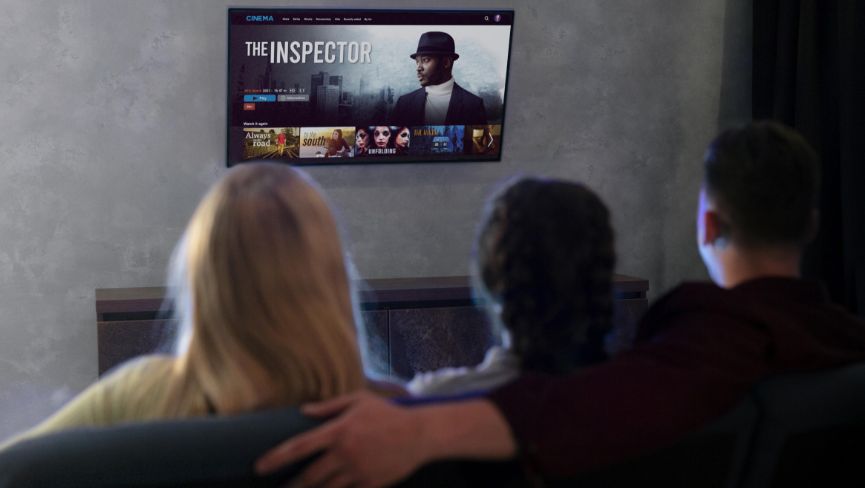 Realize The Marvels Of AR, VR And MR with Immersive Media Technologies
OTT stands for "over the top." It is a type of content delivery that uses the internet instead of traditional cable or satellite TV providers. OTT content can include anything from TV shows and movies to live sports and news. It is usually delivered through a set-top box or streaming stick, which gives users access to a variety of apps and channels. One of the benefits of OTT is that it is typically cheaper than traditional cable or satellite TV. Another benefit is that it is more flexible, as users can choose which apps and channels they want to subscribe to. However, one downside of OTT is that it often requires a good internet connection in order to work properly.
Over-the-top (OTT) media services are delivered via the internet, bypassing traditional cable and satellite television providers. There are a few different ways that OTT services can be delivered. The first is through a set-top box, which connects to your TV and allows you to stream content from the internet. Many smart TVs also have built-in streaming capabilities, so you may not need a separate set-top box. You can also watch OTT content on your computer, tablet, or smartphone. Most OTT providers offer apps for popular devices, making it easy to watch your favorite shows and movies wherever you go.
What is an Example of OTT?
OTT stands for Over the Top and refers to any content provider that delivers streaming media over the internet without requiring users to subscribe to a traditional cable or satellite TV service. There are a number of popular OTT providers, including Netflix, Hulu, and Amazon Prime Video. While OTT services generally cost less than traditional cable TV packages, they do require a high-speed internet connection to stream video content. In addition, OTT providers often offer a limited selection of channels, so users may not be able to find all of their favorite shows. However, OTT providers offer a flexible and affordable option for those looking for an alternative to traditional cable TV.
Why is OTT Better Than YouTube?
Over-the-top (OTT) media services have been on the rise in recent years as more and more consumers cut the cord and turn to stream for their entertainment needs. While YouTube remains a popular option, OTT services like Netflix, Hulu, and Amazon Prime offer a number of advantages that make them a better choice for many users. One key advantage is that OTT providers offer a more tailored experience than YouTube. Rather than presenting a mix of content from various creators, OTT platforms allow users to subscribe to specific channels or shows, making it easy to find the content they're looking for. In addition, OTT services typically offer a higher quality video experience than YouTube, with many platforms offering 4K HDR content. Finally, OTT providers often offer exclusive content that can't be found on YouTube, making them a more compelling option for users who want access to the latest movies and TV shows.
What's the Outlook for the OTT Industry?
The over-the-top (OTT) industry is growing rapidly as more and more consumers cut the cord and turn to stream services for their entertainment needs. And there are no signs of this trend slowing down any time soon. In fact, research firm eMarketer predicts that the number of OTT users in the US will reach 198.5 million this year, up from 193.2 million in 2018.
What's driving this growth? Part of it is simply the increasing availability of high-speed internet connections, which make streaming video a viable option for more people than ever before. But it's also due to the exploding popularity of streaming devices like Roku and Amazon Fire TV and the growing number of streaming services to choose from, including Netflix, Hulu, and HBO Now.
With so many people using OTT services, it's no surprise that companies are clamouring to get a piece of the pie. Ad spending on OTT platforms is expected to reach $7.86 billion by 2022, up from $2.61 billion in 2017, according to estimates from Magna Global. And brands are experimenting with new ways to reach OTT viewers, whether it's through traditional commercials or native advertising.
There's no doubt that the OTT industry is booming. And with so much opportunity for growth, it's safe to say that the outlook for the industry is bright.
How will OTT continue to evolve in the future?
The future is online, and it's called Over-The-Top (OTT) media. OTT describes the delivery of content – movies, TV shows, music, games, and more – over the internet, without the need for a traditional cable or satellite subscription. While OTT has been around for several years, it has exploded in popularity in recent years, thanks to the ubiquity of high-speed internet connections and the proliferation of connected devices. And as more and more consumers cut the cord and embrace streaming, the world of tomorrow is starting to take shape.
In many ways, OTT is the natural evolution of television. Rather than being limited to a handful of channels, OTT allows users to access an almost infinite amount of content from a variety of sources.
This gives users more choices and allows them to customize their viewing experience in a way that traditional television cannot match. For example, with OTT, I can choose to watch my favorite shows on-demand or even subscribe to a service that delivers new episodes automatically as they air. I can also watch content not available on traditional television, such as international news or niche programming.
OTT is also changing the way we consume content. Thanks to platform offerings like Netflix and Amazon Prime Video, we are no longer restricted to watching content on our televisions. Instead, we can watch shows and movies on our phones, tablets, and laptops – wherever we happen to be. This newfound flexibility has transformed the way we watch television, making it easier than ever to fit entertainment into our busy lives.
The world of tomorrow is online, and it's called Over-The-Top media. OTT is worth checking out if you're looking for more choice, convenience, or a better way to stay entertained.